Eco cottage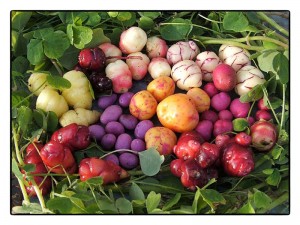 Classed as « a sensitive natural area » the valley and its river (the Gravezon) are protected. The surrounding mountains are populated with deciduous and pine trees. The surrounding area is uninhabited and therefore pollution free. The source of the Gravezon comes from further up the valley and is fed by various springs and streams from the mountains. Our water comes from these local pure springs.
To maintain the natural beauty and ecology of the valley, we are careful to try to limit our impact on the environment.
These are some of the measures of our environmental charter:
Self reliant energy: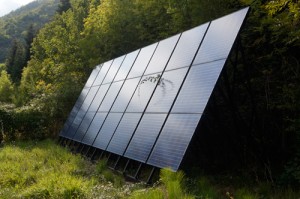 – 24 m2 of photovoltaic panels relayed by  big field batteries provide power generation
– 5 m2 of solar thermal panels produce hot water
– Wood heating by a high efficiency stove
– Ecological timber frame construction with good thermal insulation
Natural food crops, according to the fundamentals of organic farming:
– Diversified fruit production
– Vegetable production that covers our needs.